OKRAFTS
Regular price
€119,00 EUR
Regular price
€149,00 EUR
Sale price
€119,00 EUR
Unit price
per
Sale
Sold out
Surfing inspired Balance Board for those who are ready to catch some waves on the coast! Excellent addition to warm-ups and all kinds of workouts. Surfer Balance Board allows its rider to experience great rolling amplitude, making it the go-to choice for adrenaline hunters and board sport enthusiasts!
Perfect Match for the Ones, Who:

1. Are board sport enthusiasts.
2. Wants to learn advanced tricks on the balance board.
3. Wants to have daily physical activities either at work or home.
4. Want to improve self-balance.
5. Appreciate the high quality and sleek design.
Tehnical Specification

Board size (cm) - 105 * 36 * 1.5

Roller dimensions (cm) - 45 * 15

Recommended age: 12+ 

Maximum user weight: 150 kg

Gross weight: 7 kg

Net weight: 5.5 kg
Difficulty Level and Recommended Age

1. Difficulty: Average.

2. Recommended user age: 12+
Age does not necessarily affect one's ability to use a balance board, but a sense of balance and the overall physical condition does. If you are unsure of your skill level and want to take it easy- find a solid object or a wall to hold on to in the beginning.
View full details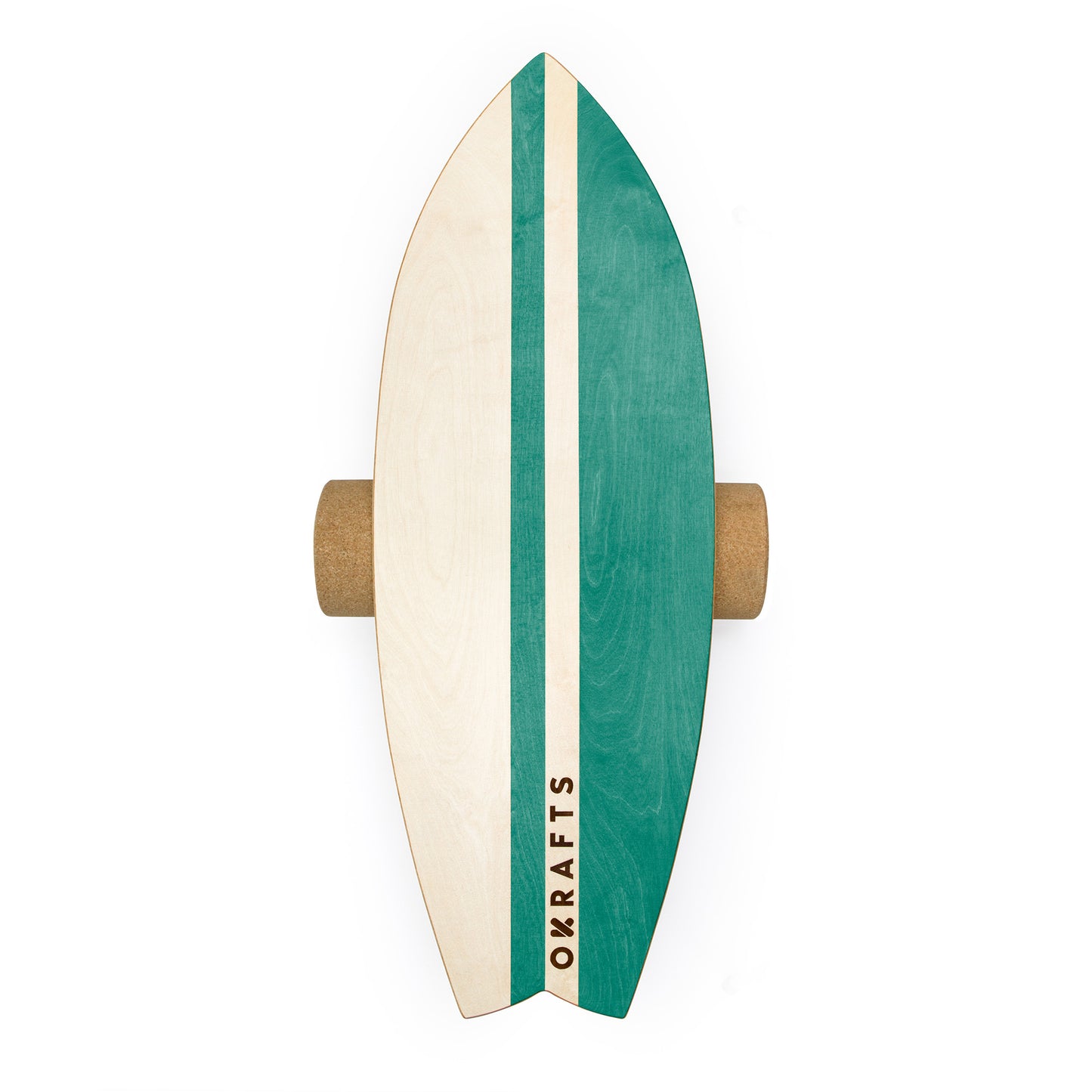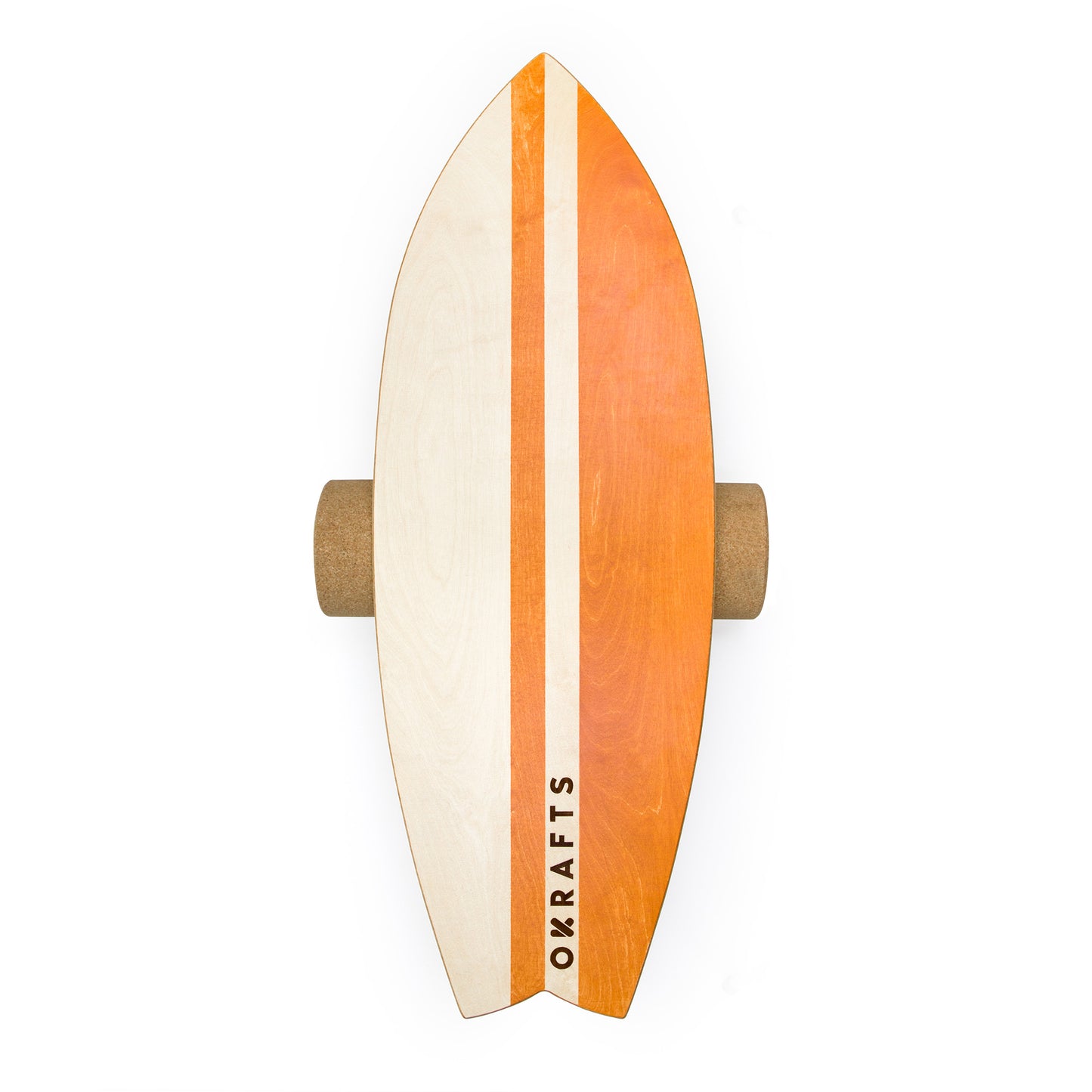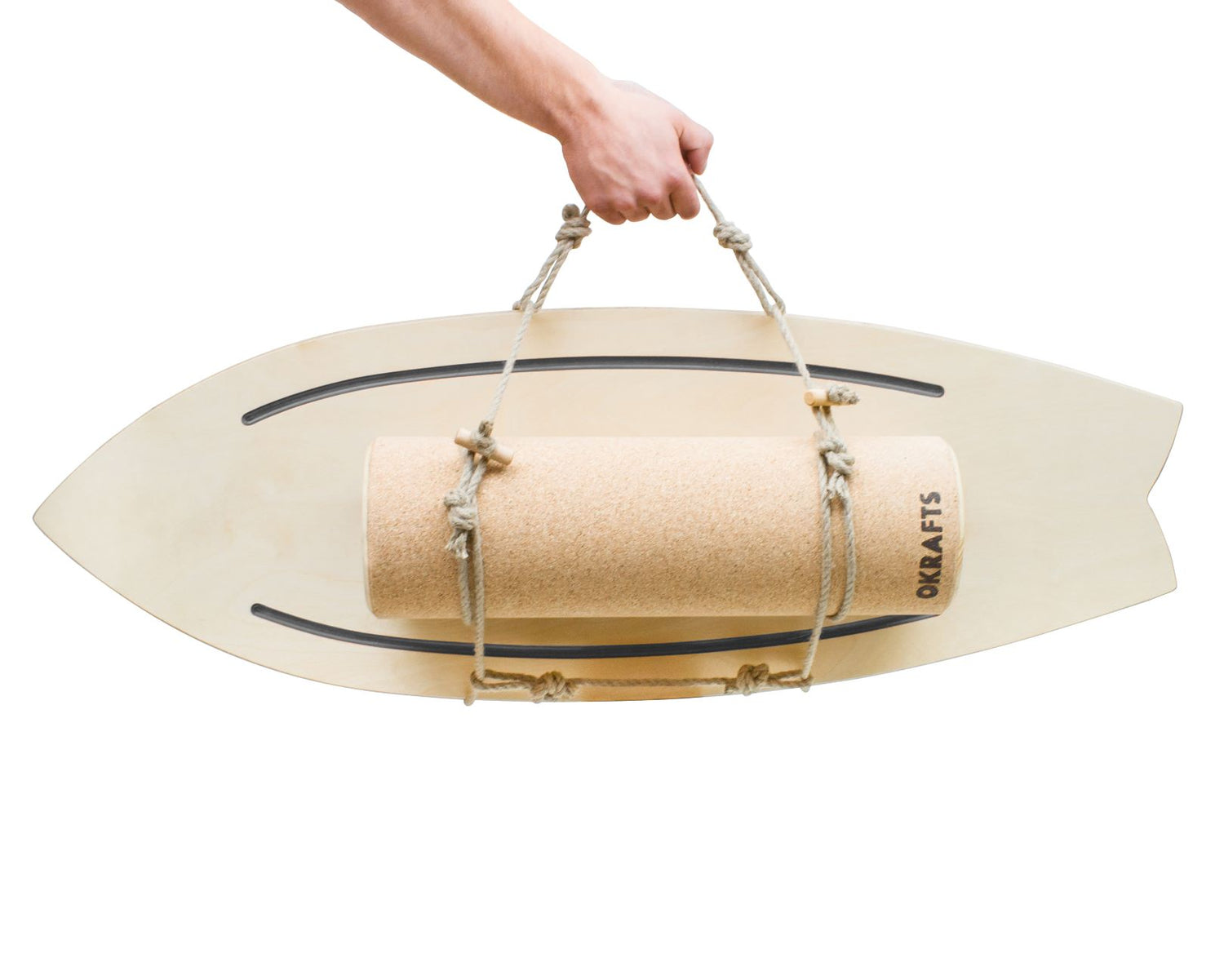 Reusable Straps
Each board set comes with reusable jute straps for easier handling and storage.
Grip-Grooves
To make board carrying a bit easier, we made grip grooves on the other side of the board so that it doesn't slip out of hands as easily.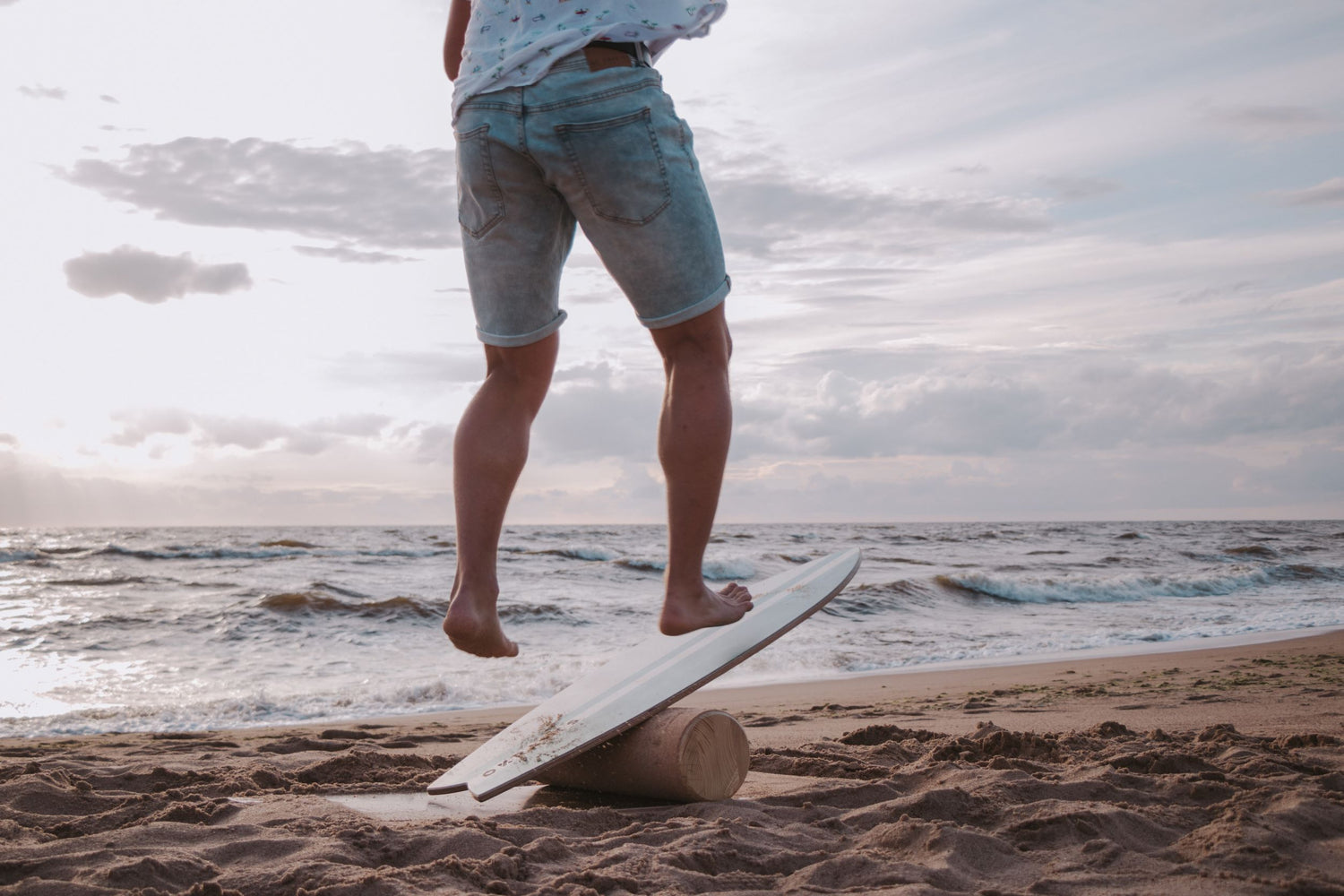 Durable Roller
Wooden roller with a cork layer makes balancing super smooth, stable, and exciting. The roller is so durable you can take it to the beach with you; however, don't try to submerge it.
Forever Lasting Board
Super durable clearcoat will make the Surfer balance board look brand new and not lose its color for a long time.
This is what customers say about this board!
FAQ's
Who should use a balance board?

As surprising as it is, balancing is recommended in all ages. Regular balancing helps to develop leg, bottom, back, and core muscles, which are crucial at all ages. Balancing will keep you fit, entertained and in balance no matter how old you are!

Are balance boards meant for kids?

We recommend start practicing on balance boards from age 4; however, some individuals might be able to learn this at an even younger age.
Where are your boards manufactured?

All of our products are developed and handcrafted in Latvia, Europe. To see our address and precise locations of our workshop, visit Contact Us page. 
How long does the shipping take?

Deliveries across Europe and north America usually takes about 3 - 8 working days. During holiday season, deliveries can be delayed.
Do you ship your products worldwide?

es, we do worldwide shipping! If you can not find your country in the country's list at the checkout, message us and get your order fulfilled!
How can I track my order?

Yes, when the order is fulfilled, package's tracking number is emailed together with confirmation email. Mainly we use FedEx and Latvian Express Mail courier services.
Where should I use my balance board and is it durable?

Our boards are made to be used both outdoors and indoors. Our boards and rollers have proven their durability by not taking any damage after being used multiple times on very rough surfaces such as concrete and asphalt, even in wet conditions. Although water won't do any damage to our boards in short term, wooden structure can be damaged if exposed to water for a longer time.
What does the name "OKRAFTS" stands for?

This one gets asked a lot!
Name "OKRAFTS" consist of two separate parts- "O" and "KRAFTS". Letter "O" comes from the company's founder's initials, and word "CRAFTS" which symbolizes what we do.